Thank you for your patronage.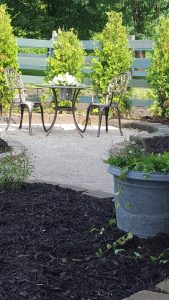 Saturday
hours: 11am-3pm open
Sunday 
hours:  11am-4pm stone oven pizzas available
 Sunday music 1-3pm. 
August 27: Music featuring Ron Smith & Co. Lunch Special: lasagna and garlic bread.
September 3: Music featuring Emma Elsbecker. Lunch Special: pulled pork sandwich and baked beans.
September 10:  Music Featuring RK Welander.  Lunch Special: Enchiladas and rice
September 17: Harvest Festival:  Music 1-3pm Jeremy Ober & 3-5pm Kris Karr           Lunch Special: Burgers and Tato wedges
September 24: Music Featuring Kris Karr. Lunch Special Chili and cinnamon roll
October 1: Alex Trevino
October 8: Ron Smith % Co.
October 15: Steve Reisetter (Keep moving Limited Edition)
October 22: Larry Myer
October 29: Al Bodine
November 5: Kris Karr
November 19: Brian Herin
November 26: Barefoot & Sunshine