VALENTINE SUPPER   
February 14, 2020 5PM-9PM
Choice of Prime rib or Salmon.  Dinners include – salad, baked potato, carrots, roll and dessert.  PLEASE CALL 515-368-2444 for reservations.
CRAFT & SIP PAINT PARTY February 18, 2020  6pm-9pm
Artist Kristi Carlson will take you step by step through the process of creating your very own wall/door hanger  .Cost is $40 per person, and space is limited so please reserve your spot today. To register email Suzanne Newton: snewton@stmaryhumboldt.org  *All proceeds go to the St. Mary School gala, Ignite the Faith, being held March 28th in Humboldt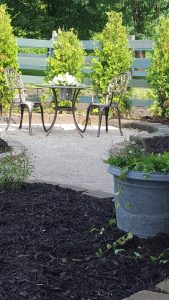 Mimosa Sunday 
hours  10am-4pm stone oven pizza's available; Live music will resume in March 2020.  Schedule TBD.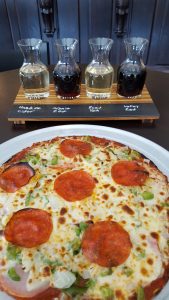 Tuesdays open 6pm-8pm; stone oven pizza available.
Saturday & Sundays 10am-4pm; Stone Oven pizzas and wine flight!